Anne WEBER
Anne has significant experience in the direction of large-scale projects and change management in France and internationally. She holds degrees from Sciences Po Paris and the European University Centre in Nancy, is trained in Creative Business from Paris CNAM and Creative Problem Solving at Buffalo (NY), was the first person in France to be certified by Gallup to use the CliftonStrengths* tool, is certified by FourSight in Innovation Assessment*, and was trained and certified by Tony Buzan as a Licenced Instructor in MindMapping. Anne has created numerous operational tools for performance and scientific mediation and is a regular speaker at international creativity conferences.
Former Vice-President of the French Rowing Federation and President of its sport club, Anne is also a rowing instructor.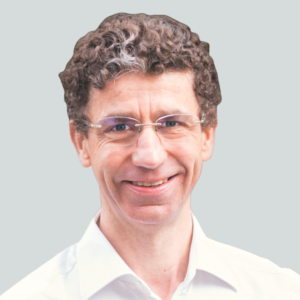 Alexandre LOMBARD
Alexandre, coming from a career as a senior public official working in management, and later as a judge, has more recently helped to establish the foundations of In Men We Trust*.
He has had a lifelong passion for innovation (creating in the early 2000s, for example, the first fully digitalised judicial chamber in France). With a postgraduate degree in Law and Political Science from the University of Lorraine, Alexandre later earned a certificate in Creative Business from CNAM Paris, trained in Creative Problem Solving with CREA Conference in Italy, and became both a coach certified by Gallup to use the CliftonStrengths* tool as well as a consultant for the FourSight Innovation Assessment*.
AT A DISTANCE & TOGETHER AT THE SAME TIME
We've been working from a distance, in English and in French, with a number of our clients over the years.
From one-to-one support to innovative group formats.
Contact us to find out more!